Women Leaders Of Real Estate: Van-Tuong Nguyen Of D&A Companies On The 5 Things You Need To Succeed In The Real Estate Industry
June 2022
By Jason Hartman, Authority Magazine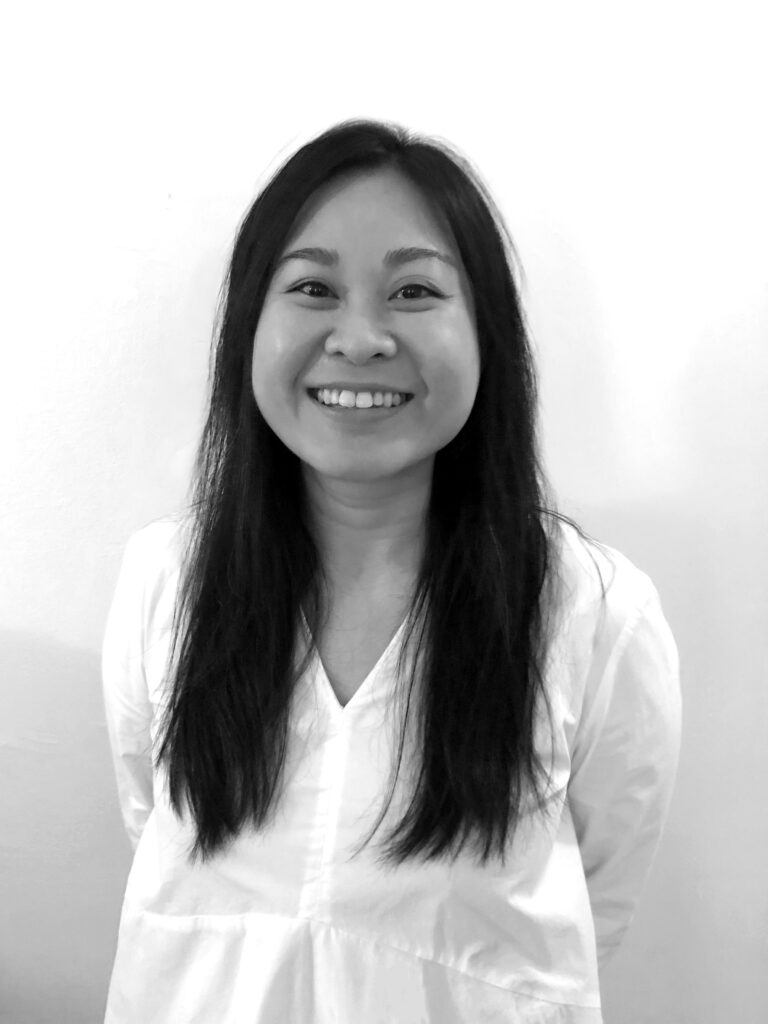 As a part of my series about strong women leaders of the Real Estate industry, I had the pleasure of interviewing Van-Tuong Nguyen.
Born in Tuy Hoa, Vietnam, and currently a resident of Brooklyn, New York, Van has a deep love for the dynamism of urban places — a stark contrast from the rural village in which she was born that did not even have electricity. Van comes from a family with a long history of craftsmen and builders and has always had an affinity for the arts and construction trade. Van attended Rice University, in Houston, TX, where she graduated with a Bachelor of Arts in Architecture in 2008 and a Bachelor of Architecture in 2010. Desiring to enter real estate, she went on to earn a Master of Design Studies in Real Estate and Built Environment from Harvard University Graduate School of Design in 2018. Prior to joining D&A Companies in 2018, Van worked for a design-build firm in Houston, specializing in single family residential and boutique commercial projects. Her experience in the art of placemaking, from site logistics to community planning, is a strength she brings to her role today. At D&A, Van takes the role of being a steward of her city through her work seriously, and believes in creating for longevity. Van concentrates her efforts on the end game for both clients and investors. An advocate for developing places where people thrive, Van enjoys connecting D&A's investors to their project's positive impact for not only residents, but also the cities in which their investments are located.

Thank you so much for doing this with us! Can you tell us the "backstory" about what brought you to the Real Estate industry?
Mypath to the real estate industry began with a love of architecture and design. After completing a 5-year program at Rice University, I joined a boutique design-build firm in Houston, which focused on taking small commercial and residential projects from design concept to furnished end products. The hands-on nature of design-build yields a level of control — including materiality, construction detail, and cost — from early design phase to the final product.
Though the work was immensely rewarding, I witnessed a housing and commercial development boom and was unsettled by the scale of development in which the role of the architect was limited or even nonexistent. There were forces that dominated the decision-making process over which I had no agency as a designer or builder. Understanding how the capital side of city building worked was essential to making better design decisions, and led me to real estate studies.
I completed graduate studies in real estate and development at the Harvard Graduate School of Design, focusing on the skill sets and the knowledge that would allow me to be valuable to the development process, even before design, to reclaim the agency to create spaces that are vital to cities.
I joined D&A Companies, noted for being one of the handful of firms based on the architect-as-developer model, and have grown with the firm since 2018.
Can you share the most interesting or funny story that has happened in your career so far? Can you share the lesson or take away from it?
My career has taken shape in a way that would not have been possible without timing and circumstances beyond my control. I graduated from a prestigious architecture program during the Great Recession, not a particularly thriving period in the architecture industry. I spent nearly two years after as a set designer in an Austin studio, an interior designer, and then an event designer.
I worked on an ABC Family TV show doing set design for a teenage soap opera. I penciled the sets to be constructed on an old-school drafting board for the production team and marveled at how the construction crew executed the design almost instantly. Plus, I met Charisma Carpenter (whom I otherwise knew as Cordelia Chase from the Buffy the Vampire Slayer franchise) at craft services.
These tangents from what I considered my dream career path gave me a more nuanced
perspective of the architecture profession and value for the creative fields in general. It showed me that there was a much wider world out there, and yet at the same time, there was so much common ground.
Are you working on any exciting new projects now? How do you think that will help people?
D&A Companies is working on several projects in Birmingham, AL — as well as a mixed-use development in Hudson Valley, NY — that are all very exciting.
Birmingham is a smaller city compared to the firm's New York City homebase, but there is a hunger for the types of experiences and spaces that well-traveled residents have witnessed and experienced throughout the world. It is our specialty to be able to bring this elevated lifestyle to a city with an unmet need.
The Hudson Valley Fall Park project will have mixed residential and commercial uses. It has a longer time horizon because the vision that we have would transform the town of Gardiner, working with the town's own masterplan to bring valuable living spaces and amenities, affordable housing, and passive design to enrich quality of life.
What do you think makes your company stand out? Can you share a story?
D&A consists of a team of multi-disciplinary professionals, from architecture, engineering, construction, and real estate backgrounds. Because of our unique skill sets, we're able to approach each project from both a holistic and specialized perspective.
The firm believes in the intersection of design and investment — that by creating beautiful, inviting spaces, it rewards both in experience for end users and our investors. We are currently bringing some of the best, new products to the Birmingham office and residential for-sale market. The 2222 Arlington Avenue project, currently under construction, will be Birmingham's newest class-A office offering. On its sister site, The Tramont residences represent one of the city's only premier condo development in over a decade.
None of us are able to achieve success without some help along the way. Is there a particular person who you are grateful towards who helped get you to where you are? Can you share a story about that?
This is a hard question, because there are so many people in my life who have been essential to my success — not only on a professional level, but also on a personal level. I have been blessed with support and encouragement from my family, peers, and employers.
One person deserves special mention: Benny Kenny, an employer, a mentor, a friend, and an older sister/mother figure whom I've known for 17 years. Benny approached me in my sophomore year of college, while I interned with a local architect who was Benny's in-law relation, for assistance with a proposal for a Scion commercial. Throughout our working relationship and friendship, Benny has attended all of my graduations, a relentless champion of my pursuits and goals.
A few years ago, she had an accident, a fall off a mountain, which caused multiple broken bones, ten surgeries, and nearly two years of bed rest. She survived, thanks to her courage and passion for living. Benny is a true warrior who has reminded me that life is precious but that we should be unafraid to forge our own paths.
The real estate industry, like the veterinarian, nursing and public relations fields, is a women dominated industry; however, less than 20 percent of senior positions are held by women. In your opinion, what do you think is the cause of this imbalance?
There are many reasons, but the primary reason is childcare. Childrearing is a full-time job, and as the Covid pandemic has illustrated, women are disproportionately responsible for childcare in heteronormative relationships. Juggling two demanding full-time jobs is draining and stressful, so many women feel that they must choose between family and career. Furthermore, this decision oftentimes is made by women who are at the crux of growing one or the other.
What three things can be done by a) individuals b) companies and/or c) society to support greater gender balance?
Women shouldn't have to sacrifice between children or career, if it is their wish to have both. It is a conversation that women should have with their partners as well as their workplace, because creative solutions abound.
Better access to childcare, policies such as paternity leave that are family-friendly, and a culture shift that encourages men, or a wider social network, to have their share of the childcare would also ease the burden on women. My family is from Vietnam, where multi-generational households ease child-rearing responsibilities. It is not the only solution, but it shows that there's more than one way to make gender equality possible.
In your opinion, what are the biggest challenges faced by women executives that aren't typically faced by their male counterparts?
As mentioned above, childcare and childbearing are choices that women must make that come at the cost of career growth.
Overturning gender stereotypes, especially ideas surrounding femininity and masculinity, is another challenge. We've come a long way from ideas of women in the domestic sphere, but we've got a long way to go.
Finally, because women do not hold executive positions as much as men do, they are often the minority in the room, and many feel that they have to do more to prove themselves.
Can you share three things that most excite you about the real estate industry and why?
In real estate development, there is tremendous opportunity to offer new and exciting things — to create trends rather than follow them. With successful projects, it is possible to create value from a placemaking standpoint as well as property value that cascades through the surrounding area.
The real estate industry is very dynamic, shifting with the economy, social movements, and environmental challenges. As developers, we must stay nimble and be able to adjust our expectations without compromising excellence.
Development is like film production — everything must go right to make a blockbuster. Schedules, budgets, teams, and stakeholders all must be managed. But like film, there are endless and unique opportunities to create magic.
Can you share three things that most concern you about the industry? If you had the ability to implement reform or improve the industry, what would you suggest?
Very siloed. Development pulls across a number of disciplines, and naturally, because I work with a multi-disciplinary team that brings diverse viewpoints to the table, I take the richness of knowledge for granted. I would be very happy to see more cross-pollination of specific skill sets in architecture, finance, and construction, so that people have more informed decision-making.
One of the challenges of the industry is the slow adoption of municipal codes and bylaws that reflect actual cultural and social trends. Whether is it creative affordable housing solutions or sustainable practices, the mismatch can be very limiting for creativity.
One of my biggest fears is homogenization of our living environment at the cost of creativity. Because development is a risky business, we are in danger of repeating what works and sacrificing quality or ingenuity for short-term profits or convenience. To counter this, we must bring both public and private investors to the table who share our vision and long-term thinking.
What advice would you give to other leaders to help their team to thrive?
Everyone on the team has something to contribute, either their unique experience or background. Making sure that they are engaged and heard can bring out the best in them and thus create a strong and dynamic team.
If you had to advise someone on five non-intuitive things one should know to succeed in the real estate industry, what would you say? Can you please give a story or an example for each?
Think both short- and long-term. Some projects, like condo development, have shorter time horizons, while some take longer to mature.
Less is more. Not all real estate development has to be large, ambitious projects, especially if they're not necessarily what the community needs. We're investigating a project right now in Birmingham that has passed through a number of hands before our involvement. Previous designs were large and complicated, on top of site constraints and entitlement risks, so we took a fresh look and scaled down the project to be more consistent with the neighborhood scale, bearing in mind the market and construction risks.
Know what you don't know and get the right team to fill in the gap. While D&A specializes in many things, we have knowledge gaps. Determining what those gaps are is not an easy exercise, but it helps us determine the team we need for each project.
Constantly learn. Having broad interests and networks can inspire creative solutions.
Know the stakeholders. Development can be summarized as managing stakeholder expectations, whether they are end users, the surrounding community, or investors. While this aspect of development can be difficult, the projects that are most successful navigate those channels well and deliver.
If you could inspire a movement that would bring the most amount of good to the greatest amount of people, what would that be?
I would like to see more people engaged in their communities, whether it is getting to know one's neighbor or volunteering at the animal shelter. Not only does this engender a sense of investment in their spaces, but it would also be instrumental in giving people an informed voice about how their communities could thrive.
How can our readers follow you online?
Readers can connect with me through LinkedIn.
This was very meaningful, thank you so much, and we wish you only continued success.
Read more
Download