Before & After: A Classic NYC Loft Ditches Its '90s Look for Refined Minimalism
July 2020
By Melissa Dalton, Dwell Magazine
This West Chelsea loft shines with a pared-back palette of bleached walnut and exposed brick.
When architects Ravi Raj and Evan Watts toured this West Chelsea property with their clients prior to purchase, the group was struck by the home's defining features. "We immediately knew it was just an incredible space, and that it had amazing bones," says Watts, a partner at D&A Companies. Watts and Raj, who leads RARARA, formed a joint design team to help their friends, who purchased the loft in 2017.
"It had beautiful brick walls and piers and beams—it was just an iconic old New York loft space," says Watts. "But it was also immediately apparent that it was dated. And it wasn't really optimized in terms of a layout. We knew very quickly that some simple moves could really make the space into a beautiful home."
Before: Main Room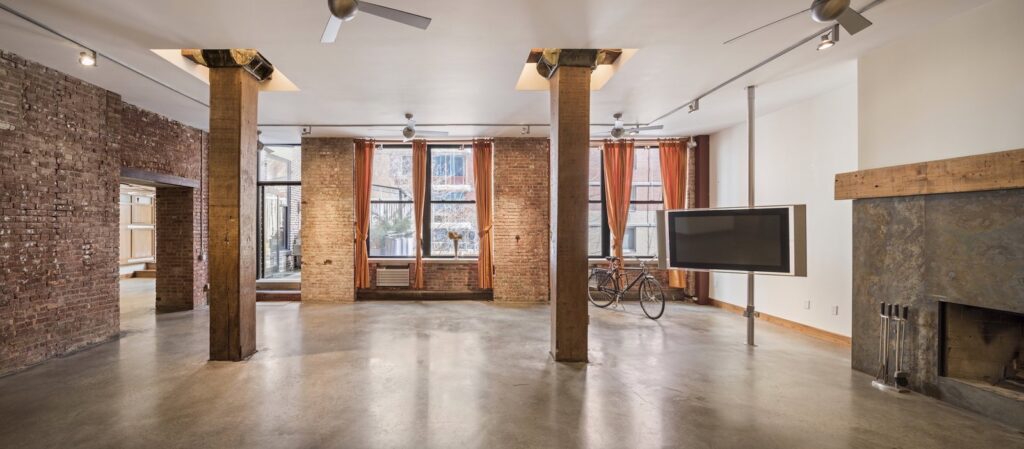 The loft sits in the Spears Building, which was built in 1880 by the Kinney Brothers in West Chelsea. The building started life as a cigarette packing facility, then became a furniture warehouse in the 1920s, before it was converted into residences in 1996—and today it enjoys views of the High Line.
The conversion preserved many of the building's historic details, such as the oversized openings and thick masonry bearing walls, all of which the homeowners loved. But there were some previous design decisions that didn't elicit quite as much fervor.
For starters, the living area's dropped ceiling awkwardly wrapped the structural framework. Concrete floors tipped too industrial for the owners, who have children. A heavy beam bisecting the fireplace wall distorted the room's scale, competing with the soaring ceilings rather than accentuating them, and the in-wall AC units were an eyesore.
After: Main Room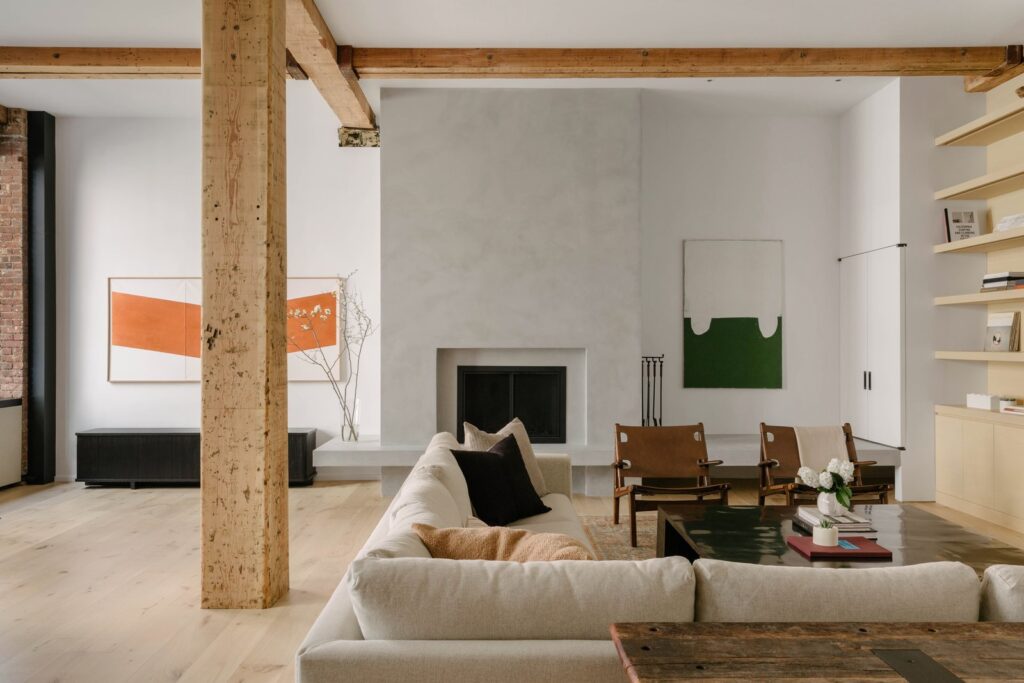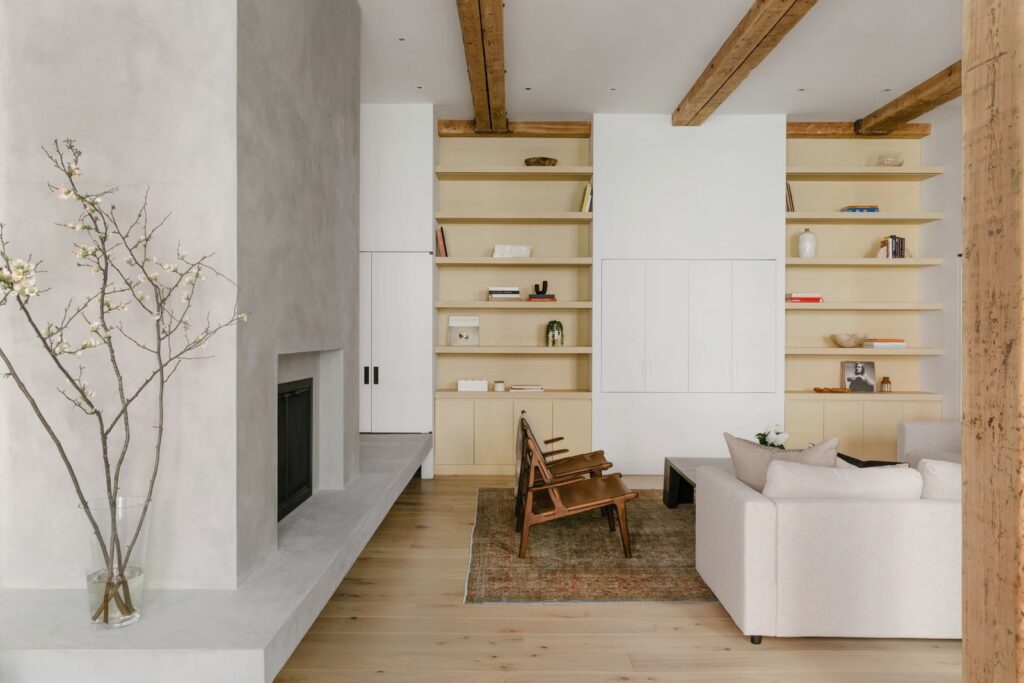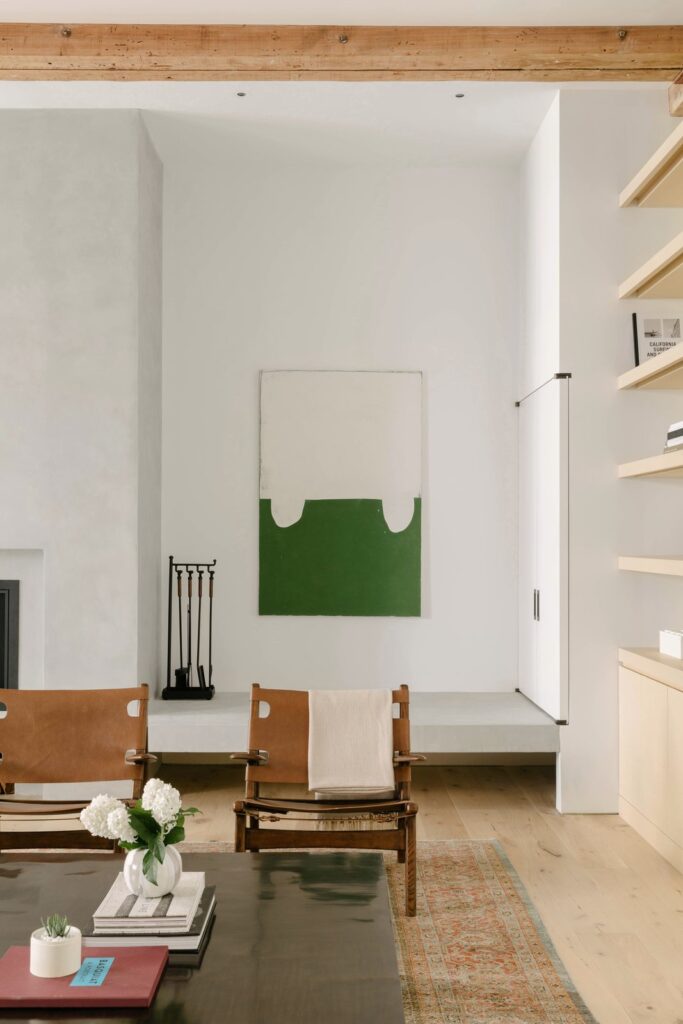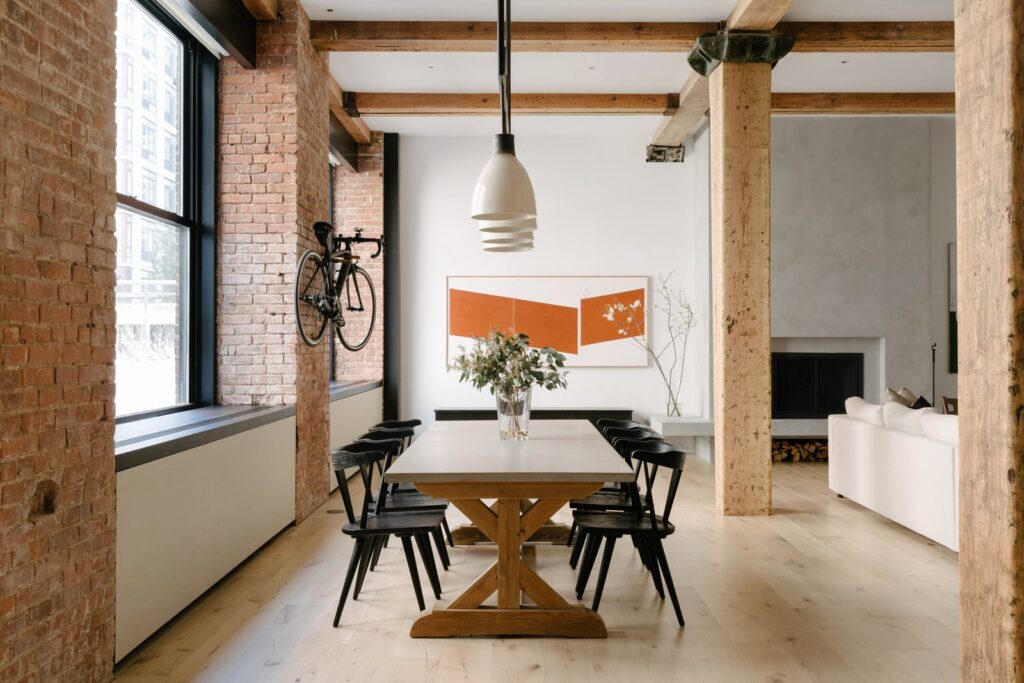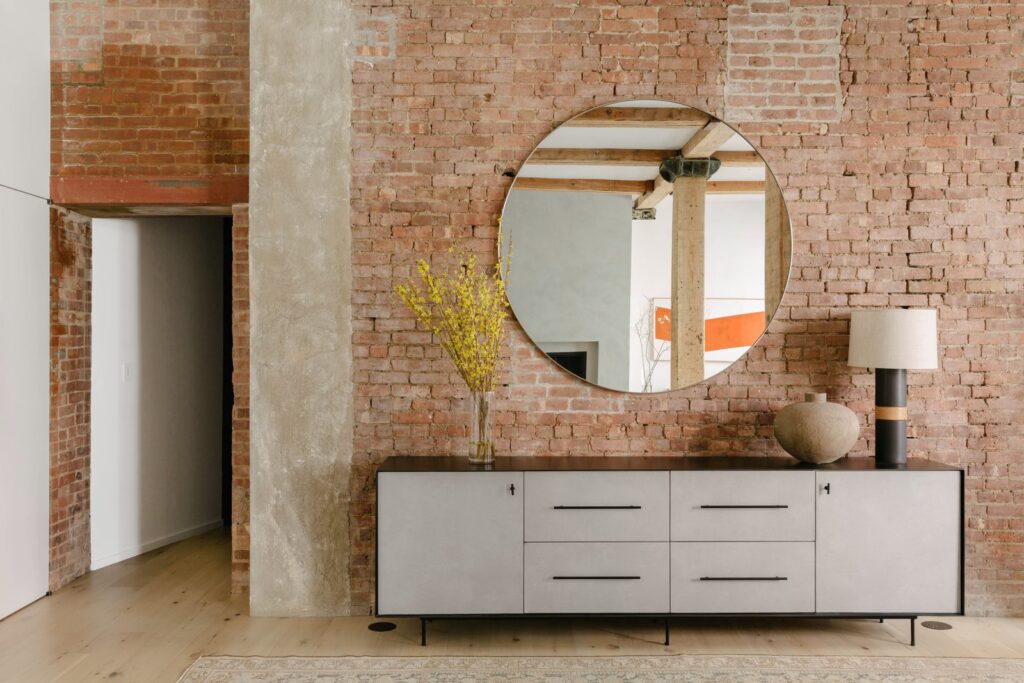 Read more
Download
See project