The Tramont, a Collection of Birmingham Residences that See Life Beyond
April 2022
By BHG Partners, Birmingham Hone & Garden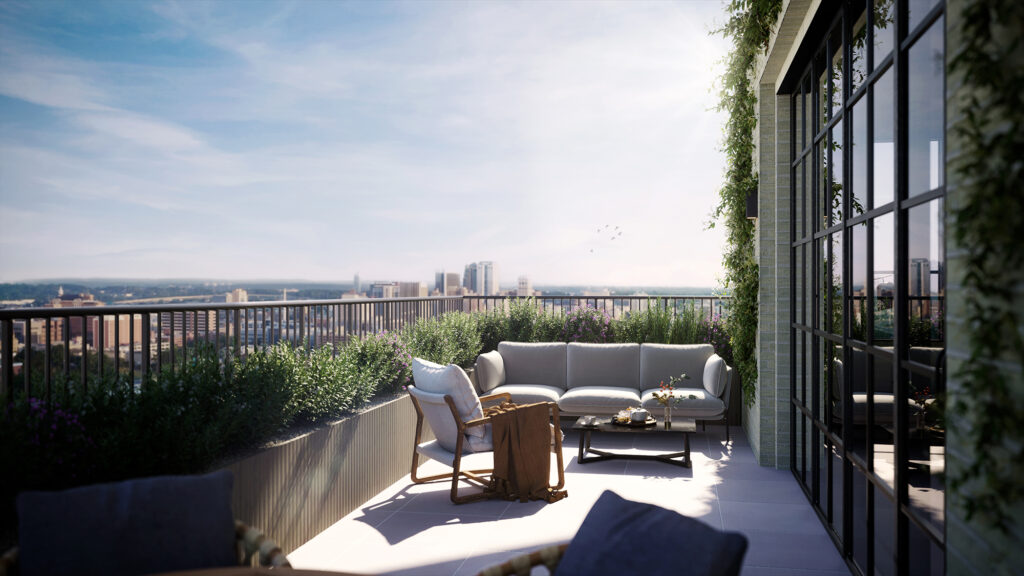 Located at 1236 22nd Street South, The Tramont is a boutique collection of luxury condominiums meticulously designed to reflect the craftsmanship and beauty of Birmingham's architectural heritage. While paying homage to the city's history, The Tramont brings a new standard for extraordinary living and timeless architecture to Highland Park. Here, residents will be provided with lush gardens and expensive terraces that celebrate in-town living while overlooking downtown Birmingham, Highland Park, and historic Redmont neighborhoods.
Located within vibrant Highland Park, The Tramont will offer 1-, 2-, 3-, and even 4-bedroom residences featuring spacious, open living styles via 10 unique floorplans ranging between 1,166 to 4,450 square feet. Developer, Architect, and Co-Founder of D&A Companies, Evan Watts, worked with his team to thoughtfully design each residence as a corner unit, allowing natural light to fill each home. Furthermore, indoor-outdoor living is celebrated in each unit as private terraces and loggias transition seamlessly from the living room to the outdoors, some as large as 1280 square feet. These terraces offer lovely and highly coveted views of downtown Birmingham, the neighborhood, gardens, and the mountain ridge.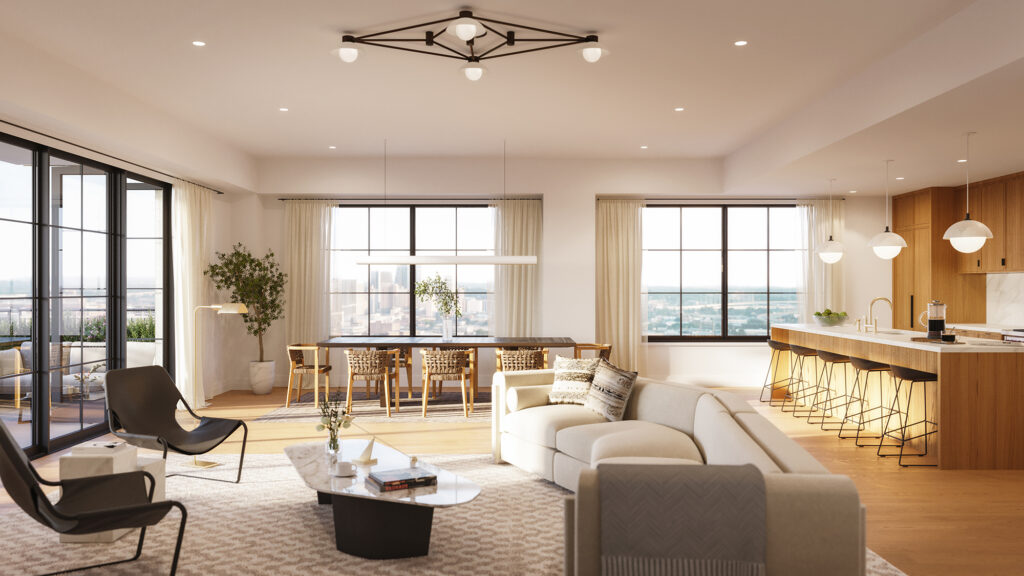 When creating these graciously spaced residences, the team knew its location was integral to its significance. Located at the confluence of downtown, fashionable Five Points culinary district, and residential Mountain Brook and Homewood, The Tramont gives its residents the luxury of visiting English Village or exploring Highland Park by foot or meandering over to Bottega or Chez FonFon for dinner. When it comes time to driving and commuting, they are mere minutes away from their favorite Magic City fixtures.
Central to the success of The Tramont is the people and firms standing firmly behind the development and thoughtfully creating it.  Real estate developer and lifelong  Birminghamian David Silverstein (FiveStone Group) joins D&A Companies to create a team of visionaries who are proud to bring a new option in condo living to Birmingham. To bring their vision to life, the team has also partnered with Hoar Construction, another group with a golden reputation and beautiful results.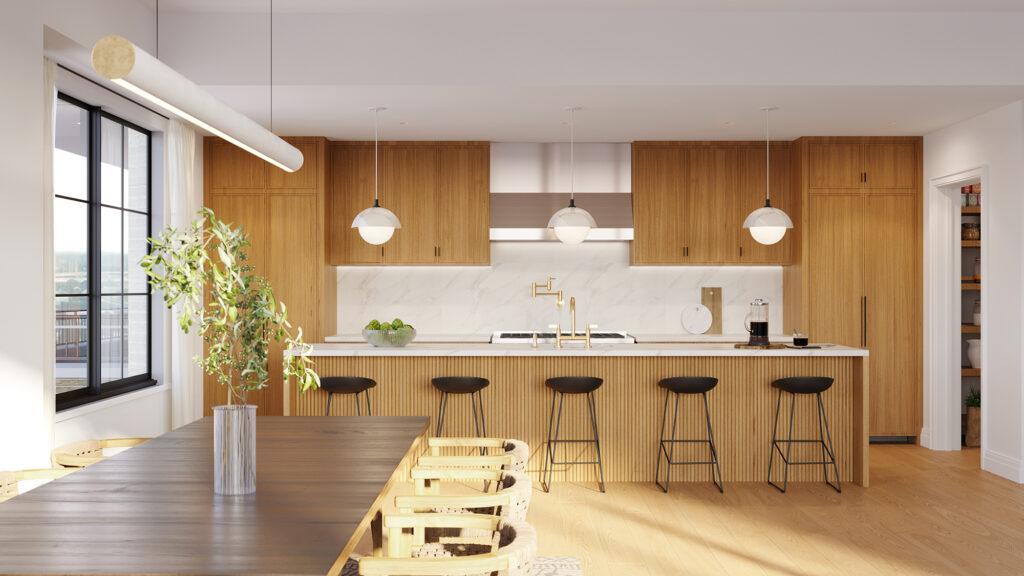 When designing the luxury condominiums, Watts looked to his understanding of Birmingham (having deep family roots here himself) while paying reverence to Birmingham's famous architectural gems known for their beautiful masonry, stonework, and structural heritage.  One building that especially inspired the team was the iconic Terminal Station that was once the gateway to Birmingham. The grandeur of the entryways, detailing in the glass and brickwork, and integrated city access made the terminal a place of beauty and connectivity. The Tramont has been designed to reflect this, striving to inspire the community for decades to come.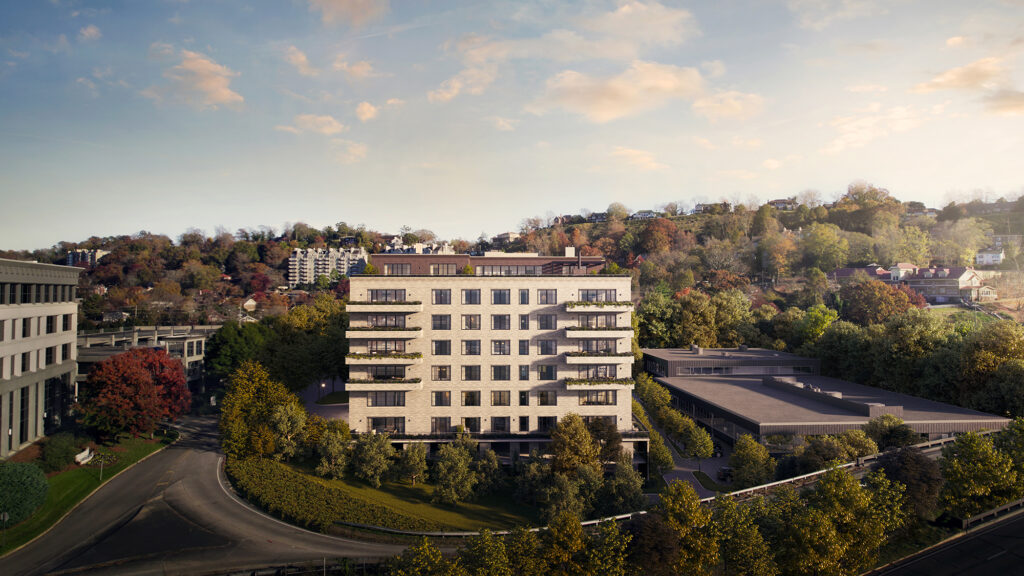 For amenities, homeowners will enjoy a wide range of exclusive offerings such as concierge and doorman services, controlled garage access, wellness center, heated lap pool, pet mudroom, and much, much more. In line with its vision, The Tramont condos will be built and appointed using high-quality materials throughout, reflected in the hardwood floors, custom wood cabinetry, walk-in closets, balconies, fireplaces, distinctive foyers, marble surfaces and Miele appliances, architecturally relevant concrete framing, deep insulated masonry walls that optimize thermal performance, and acoustically insulated high-performance glass.
Ultimately, The Tramont is bringing a new standard of living to Birmingham, pushing the cusp on design and amenities while celebrating the connectivity and history of the Magic City. Pricing for these bespoke residences starts at $700,000. Should you desire to find yourself at home in the convergence of Birmingham's main entertainment centers, parks, restaurants, theaters, hospitals, residential areas as well as the academic, medical, and corporate worlds you can learn more at TheTramont.com.
Read more
Download
See project