Shipshape to anchor building at 2222 Arlington Ave., CEO talks plans for new office
November 2021
By Tyler Patchen, The Business Journals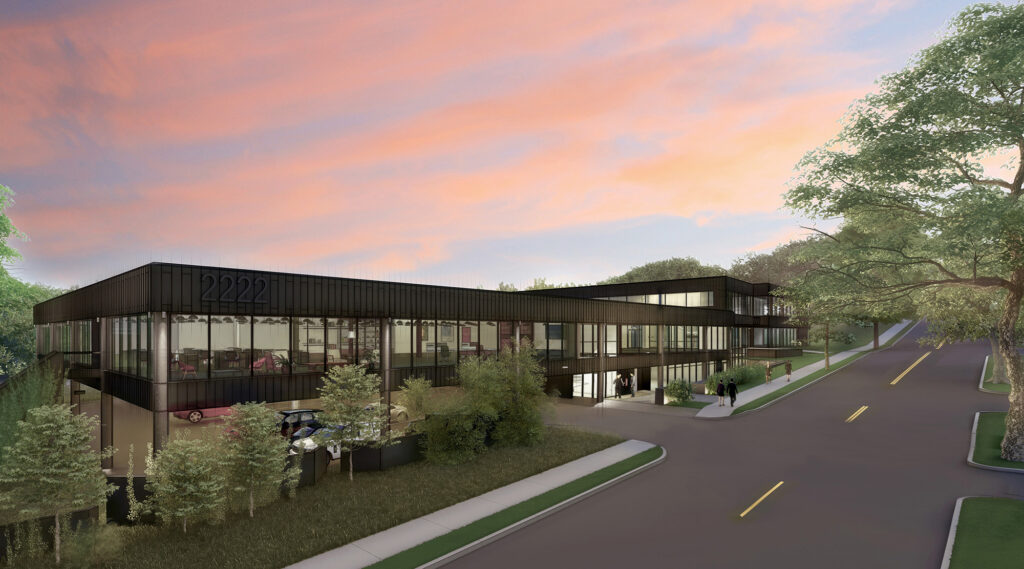 A former Techstars company with a Birmingham presence is expanding its commitment to the city.
Shipshape, an Austin-based technology company that offers smart home software that can work with home maintenance systems, has secured a space at the restored 2222 Arlington Ave. office building as an anchor tenant.
Shipshape CEO Alexander Linn said the company's 12,000-square-foot space will house its network operations center – a core operation of the business. The office will also house home assistance, which monitors homes and notifies homeowners of repairs or other functions that need to be done. The office, which will have around 30 to 40 employees, will serve these functions for customers across the country.
Linn said having a customer support apparatus in the Southeast is critical for the company.
"Several unique factors inspired us to choose 2222 Arlington Ave. as our Birmingham office space. As a business focused on sustainability and economic development that helps homeowners, the office's proximity to the historic Highland Park neighborhood – rich with green space and turn-of-the-century homes – appealed to us. We also appreciate how central the location is. It's symbolic that you can see both the iconic Vulcan statue and old Sloss Furnaces from the roof of the building," Linn said. "After growing up in Birmingham, it's been delightful to come back years later and feel the cultural blossoming that seems to be awakening the city. I know our employees we recruit from all over the country will be excited to be part of this community."
Linn said the company's customers will interact with home assistants at the network operations center a lot, and he wants them to be service oriented. He said the Southeast is the perfect place for that as it has a unique culture known for its friendliness and hospitality.
Shipshape made its first commitment to Birmingham earlier this year, basing some employees in the Denham Building. While many employees are still working from home, including two employees in the Huntsville area, there are still some using the office space downtown. Linn said there are eight people working out of Alabama on a regular basis at the moment.
The new space will not be ready for another 12 months, but in the meantime, Linn said he plans to make around 30 hires and move everyone into the space. He said the company will look to make around 800 hires between now and 2025 with a good portion of those being in home assistant related functions and customer support. He said several executives will be based out of the Birmingham office, as well, and the company is looking to hire an executive in the state. Linn plans to spend at least 50% of his time in Birmingham.
Atlas Senior Living will also be a tenant in the building. Construction for 2222 Arlington Ave. is slated to complete and be open for occupancy in late 2022. D&A Companies has partnered with The FiveStone Group, a Birmingham based commercial real estate firm, on the redevelopment. Office spaces are available for lease via both Michael Reilly at The FiveStone Group and Phillip Currie at J.H. Berry.
Read more
Download
See project