Big development proposed in Gardiner
September 2021
By Rick Remsnyder, Times Hudson Valley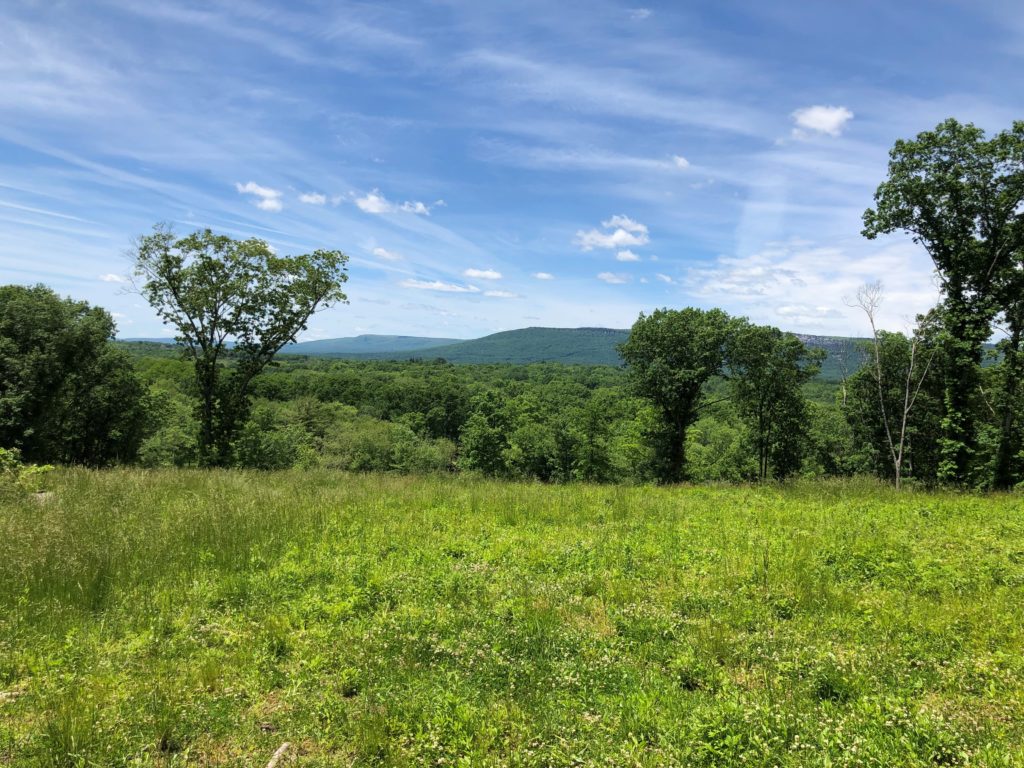 A 130-unit Traditional Neighborhood Development called Fall Park received enthusiastic support from the Gardiner Town Board following a presentation by the project's developers at the board's Sept. 7 meeting at the Town Hall.
James McCormick, a partner and director of construction for D&A Companies based in New York City, estimated the project would cost approximately $62 million to design and build over several phases. If all things went well with the review process, McCormick anticipated it would be approximately two years before a shovel could be in the ground.
The 100-area site is located between the Wallkill River and the Wallkill Valley Rail Trail in the Town of Gardiner. The town's shopping district is close by.
McCormick said the property was one of two major parcels selected for hamlet expansion in the town's 2004 comprehensive plan.
"You can see there are very few sensitive habitats," McCormick said as he referenced the Town of Gardiner's natural resources inventory map. "Obviously a full environmental impact study will need to be done, but on the face of it, it looks like a positive site for some development."
Under the proposal, half of the residential units will be sold and half will be rented, with additional mixed-use structures throughout the development.
On D&A's website, Fall Park is described as "a neighborhood of houses, apartments, workplaces, shops, restaurants, and recreational facilities in a beautiful, natural setting. The development is pedestrian-oriented, engaging with existing and future pedestrian corridors (The Rail Trail and Riverbend Trails)."
According to D&A, "Home sites are clustered to form social communities and limit environmental impact. Fall Park will welcome a diverse population who share an appreciation of nature, beautiful architecture, and the comforts of living in an exceptionally crafted home. We strive to deliver 'a community of homes that love you back.'"
Founded in 2018, D&A is a real estate development firm that collectively has managed over one million square feet of ground-up construction and adaptive reuse of buildings valued at over $1 billion. These include residential, hospitality and mixed-use buildings, including seven major projects in New York City.
Supervisor Marybeth Majestic asked the developers if the project might include senior housing since "we have concerns about the availability of senior housing in our community."
"We certainly might be interested in the introduction of senior housing," replied Kartik Desai, D&A's partner and founder. "It is something we have been studying on other parcels elsewhere. It obviously depends on what type of senior housing we are talking about. In the sense that it would be senior friendly, especially the multi-family units, that is something that we're very interested in."
Both Councilmen David Dukler and Warren Wiegand called the proposed development "exciting."
Deputy Supervisor Laura Walls also said she appreciated the developers' attention to the town's codes.
"This is exactly the kind of thing that I think the hamlet area needs," Walls said.
"It's enormously respectful that you are working with our code and finding the creativity that was put into our code many years ago and just hasn't coalesced around opportunity."
In closing the portion of the meeting devoted to Fall Park, Majestic said:
"I think it's an exciting project, but there's a lot we'll have to go through together for the first time."
Read more
Download
See project