$20M 2222 Arlington office building Redevelopment in Birmingham
November 2021
By Barbara Mangiri, Construction Review Online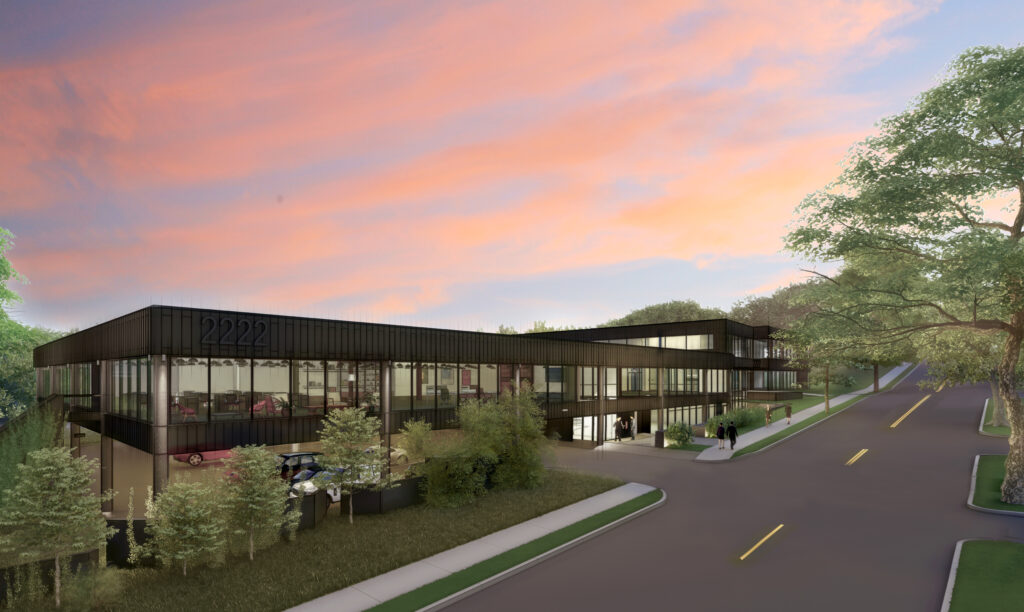 The former HQ of Bayer Properties in Birmingham which has remained vacant since last year's ending will soon be redeveloped and converted into D&A's 2222 Arlington office building. The New-York based D&A Companies is moving ahead with its plans to break ground on the new office building sometime this month.
According to JJ McCormick, a partner and director of construction for D&A, the development plans for the 2222 Arlington office building will cover the renovation of the entire building, leaving behind only basic structural elements such as the slabs, columns and steel trusses. 
Evan Watts, a partner and co-founder of D&A also pointed out that the development team can now utilize the core structure of the building, and this will save the project from the fluctuating costs of certain heavy duty construction materials. Watts said, "The slabs, the infrastructure, the site work — all of the things that have experienced the most costly inflationary rise, like steel and concrete, we've got in our project already baked in."
The main upgrades for this 55,000 square foot office building will include the installation of floor-to-ceiling windows, which will wrap around the entire structure; and the construction of two double-height lobbies which could be branded individually for different tenants. The building will also be designed with cutting edge building system technologies such as climate control, HEPA air filtration, lighting, audio-visual, electric and internet-telecom specs. Construction costs for the 2222 Arlington office building are estimated at $20 million; the developers expect this redevelopment project to be completed and ready for occupancy by late 2022.
2222 Arlington office building already 50% preleased
Although the 2222 Arlington office building is currently vacant and won't be ready for another 12 months, the property is already 50% preleased. The Austin-based Shipshape software tech company will be one of the tenants occupying the top floor of the office building for its Network Operations Center. This redevelopment project will be developed through a partnership between D&A and the Birmingham-based FiveStone Group, while Phillip Currie of J.H. Berry will handle the leasing of the office space.
Read more
Download
See project