Former Bayer Properties HQ to get a major facelift, secures new anchor tenant
March 2021
By Pat Byington, Bham Now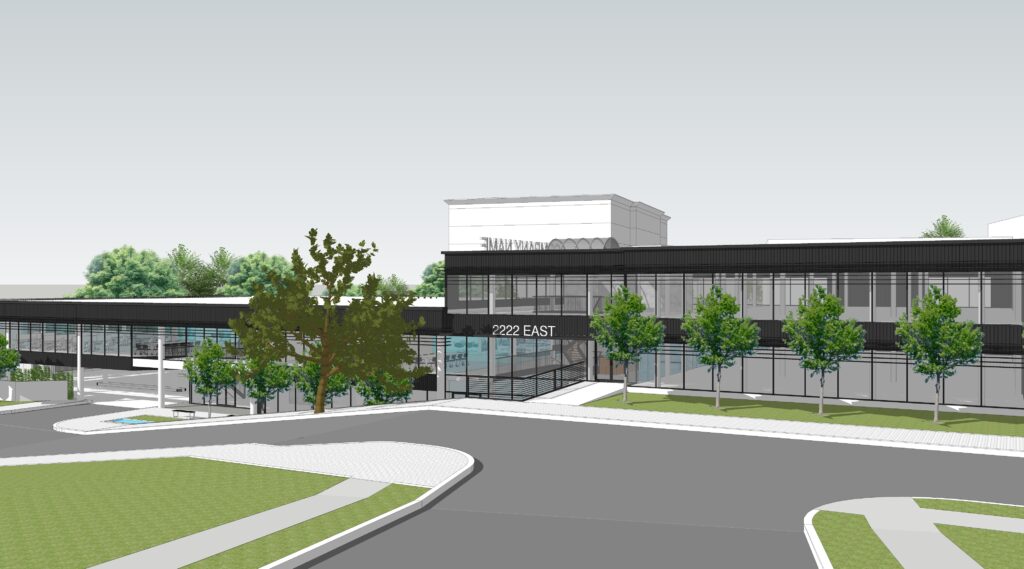 Remember in the fall of 2019 a red balloon floating on Birmingham's Southside near Sirote Permutt's Crescent Building? At the time there was a proposal to build a 10 story boutique hotel, condominium and spa at the site of the former Bayer Headquarters. The red balloon was used to help local residents get an idea how tall the building would stand in the Redmont/Highland Park neighborhoods.
Pivot
The project faced some opposition, primarily because of the proposed height of the buildings. So late last year, like most of us in 2020, the developers of the property pivoted and modified their proposal. It worked.
This week, according to the Birmingham Business Journal, developers D&A Companies and The FiveStone Group announced they are jointly moving forward with the renovation of the former Bayer Properties headquarters at 2222 Arlington.
They have landed Atlas Senior Living to be their anchor tenant, who will occupy up to 30% of the approximate 55,000 square foot building.
Other principals with the project include, KPS Group and Hoar Construction.  Office spaces are now available for lease via both Michael Reilly at The FiveStone Group and Phillip Currie at J.H. Berry.
Phase 2
In addition to the renovation, the developers are still working on building a condominium at the vacant parcel on the property.
Stay tuned for future details.
Read more